SWCDP Agility Course
Re-Opens July 14, 2021
Companion Activity – Strengthen Relationship –

Build Self-Confidence, Trust



Equipment is repaired, cleaned, and out of storage – we are now ready to let the good times roll. Because of the pandemic, the SWCDP agility course has been closed for well over a year – so most of our current members have not even seen our full agility course let alone use it. We encourage our members to explore the course prior to our official opening event, SWCDP Agility Demo, on 7/24, 7/25. In the end, we realize agility will not be for everyone – but those who choose to use this beneficial dog park amenity always tell us how much they appreciate having it. Please remember agility is a supervised activity. A human must be with dog and keep the gate closed at all times. See more agility guidelines further into this post.
SWCDP Offers Agility Demo
Free, Hands/Paws-On Experience with a Trainer
July 24 and 25, 2021

First Come, First Serve – Limited Slots Available
Sign Up Now to make sure your dog gets in on the fun
https://swcitydogpark.org/agility-demo-registration/
We are fortunate to have a long-time SWCDP member, Betsy Boedeker, who is also a professional agility trainer – once again offer her agility expertise to our members in a free introduction to agility session. In the past, our members really enjoyed this event and the agility intro helped both humans and canines overcome their initial uncertainty about the sport and all that scary equipment. Betsy's enthusiasm is contagious – its hard not to get excited about agility after spending time with Betsy.
Each registered participant will get an opportunity to take their dog through the entire course – twice. And will get tips specific to their needs as Betsy guides the human and their dog through each challenge. The session will run approximately 20 minutes, dogs will be on leash at this beginner stage. The session is jam packed with info but kept short in order to keep it fun. Participants will be learning the entire time – watching others in the group session is a great way to visualize what works and what does not.  Each dog must have at least one human designated as the lead handler. A second human handler is encouraged for those who have more than one household member who will be using the agility course. It is important that everyone use the same words and commands so not to confuse the dog.

The dog slots are first come, first serve – but members not participating in a "hand/paws-on" session can also benefit by coming to the event and watching from outside the fenced agility area. Members can pick up wonderful tips and learn by seeing the successes and course corrections in real time. We invite all of our members to join us on July 24 and July 25.
Betsy's Tips to Agility Success
Hang on to this valuable guide
If you want to use the agility course, whether on your own or for the Agility Demo session – please read through Betsy's tips….a combination of how to approach as a beginner, words of encouragement and great guidelines and advice on what to expect – plus – actual directions on how to approach each agility task. Learn, step by step, how to guide your dog through each agility station.

Dogs Just Wanna Have a Good Time
Why not learn while having fun
Did you know?
Most dogs have little body parts awareness. For instance, they don't think about their paws (feet). They just know when the front paws go forward their whole body goes with it. Ever been knocked down by dogs running and playing at the dog park? It would not occur to most dogs to weave around you. Of course not – they are going to plow right through or over you, right?
Walking over the agility ladder will help your dog learn about his paws and controlling where he places each paw as he walks over the rungs. Standing on our rocker board will help your dog gain confidence when being on a ground that has some movement. And, staying put on the Pause Table will help your dog learn what it means to "stay" until the human gives release command.
There is so much more that goes beyond agility as a dog sport. For instance, developing skills that can easily transfer into many life situations and be the base line for other obedience skills. Learning to stay focused during complex or changing situations – responding to verbal and visual cues from their owners, rather than the physical restraint of a leash – politely waiting their turn – overcoming fears of unknown – to improving overall behavior and strengthening the relationship with their human. Are you confident your dog will come when called, stay when told to stay, and drop it or leave it when told to do so? Perhaps, having fun through agility will help perfect those critical base commands.

Remember, having control of your canine will keep him safe
And, may very well save his life one day or prevent an accident or other unwanted chaos

One of the best agility posts we have seen not only talks more about the benefits of agility as a sport but further delves into all the other benefits as well. We strongly encourage our members to read this blog as a resource to better understand the merits of agility and how SWCDP member canines and humans will benefit from having their very own course.

https://www.localbark.com/bark-all-about-it/benefits-dog-agility-training/
Agility, a Popular Dog Sport
Add another dimension to your dog park visit
Human parents often put their human kids in a variety of sports or other extracurricular activities because the benefits are many: learning the value of teamwork, discipline, communication, developing a new skill, finding a passion, and so on. Well, SWCDP members kinda do the same thing for their fur kids. We already know our fur kids are really lucky dogs – having membership to their very own social club and exercise venue. Whoo Hoo! Some of our SWCDP dogs would probably love to take it up a notch….use their brain more, do something new, and spend more time together with their human (s). A good thing. Give it a try,

A few examples of dog types that may benefit from agility
Dogs with boundless energy, need for speed, athletic
Restless, hyper, unfocused
Tend to constantly get into trouble, head-strong
Intelligent dogs who get bored, need new challenges
Timid dogs, lacking self-confidence
Clumsy, all over the place, need better self-control
Dogs with desire to please, want to do what their humans do
For most of our members – simply enjoying the bonding time together with our dogs and benefiting from the additional exercise and brain work will be reward enough. So, no pressure – no expectations – members should enjoy agility as they see fit. And, if a few members choose to take the agility exposure at SWCDP to a competitive level – we wish them well. We will provide other links, resources, and St Louis Metro area venues, clubs, etc on SWCDP website under "Resources".
Want to See a Thrilling Video
2021 Master Agility Competition at Westminster
Check this out – these finalist dogs are at the top of their game. Dogs of all sizes and breeds. They are fantastic, agile, and fast. It's amazing to see those little dogs go. Take a few minutes to enjoy.
https://www.youtube.com/watch?v=50EJhWa0UDQ
A Few Things to Know
SAFETY FIRST:

Use appropriate jump height for your dog so not to cause injury to hip, back, legs
Make sure dog is physically healthy – may not be right activity for elderly dogs or dogs with breathing issues
Ten minutes is about the attention span limit for your practice sessions – keep it fun, not monotonous
Never scold your dog while on the course and never use the word "no" (find an alternate word or sound if dog gets off track)
Use plenty of praise, rewards

Agility gate must be kept closed at all times
Dogs must be supervised
Only 1 dog in Agility area at a time, when practicing on equipment. If using the agility space as a diversion or redirect of energy, 1-3 dogs may use the area as an additional play space but no large crowds The agility area is not intended as a free-for-all. It is, however, a good space to be used when attention/energy must be redirected from dog park at large. Priority

must

always be given to members who wish to use the agility equipment– always ask when you see people waiting to get in.
Equipment is for dogs only; do not allow children to play on dog equipment
If you bring children into agility course while working with your dog – they must be closely supervised – kids should never play on course by themselves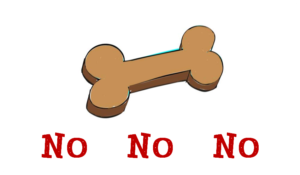 Absolutely no dog treats or food of any kind are allowed on the SWCDP grounds as stipulated by St Louis City Ordinance 66595 and clearly outlined in SWCDP rules. Every member agreed to  abide by all SWCDP rules as a condition of membership when they signed the Dog Park registration.
Some dogs have allergies or other health considerations, some dogs are resource aggressive (food in particular), some dogs just get overly excited when goodies are involved. Any of these situations have potential to set up dog ruckus or fight or disagreement between humans. Keep things simple – just do not bring treats or food into the Dog Park.

SWCDP Special Events: Members are alerted prior to event about treats so they may opt out if their dog has issues; activities with treats are done within fenced in areas within the event for better control and are highly supervised.
Agility Course: Members may bring a very small amount (don't bring bags of treats!) – only enough rewards for their dog as incentive to work the course for a short period. Any treats not consumed during agility session must be taken to the car immediately or members should leave. At no time may members hang on to treats while they are on the dog park grounds at large. This applies to both the Main and Alternate play areas. Treats are only permissible while  dog is practicing agility inside the agility course.
Honor system – please respect terms of this privilege