Print This Page
Page A Work-in-Progress, Check Back Often
10 Year Anniversary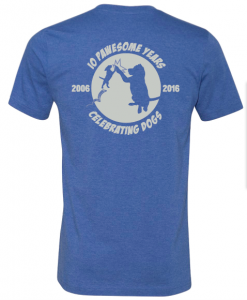 Event Overview
Be sure to check out all the fun photos throughout this page
SWCDP 10 Year Anniversary Planning Committee worked for months to make sure our dog park on the big picture and supporting details for months – lots of discussions, meetings, errands, research and more. Their hard work created SWCDP's largest and most successful event on October 8, 2016.
Write more: general overview of event, turnout, volunteers, etc
VIP Luncheon
Awesome menu included plenty of hamburgers and hot dogs cooking all day on an enormous grill, many side dishes, dessert, and a never ending flow of beer, wine, soft drinks.
GREAT TURNOUT and NOTED GUESTS: We enjoyed seeing a steady stream of happy faces and wagging tails all day and were so pleased to see many of our old friends who played significant roles in the early days of our dog park: Early founders and previous SWCDP Presidents, Alderman & State reps, St Louis City Parks Director, etc etc. and past members and volunteers. blah blah
Special Thanks
Insert slides for special recognition, donors, etc. for event. Write couple sentences.
Booths & Activities Galore
Our party goers, 2 and 4 Leggeds alike, had a blast visiting the booths, playing games, and soaking up the good weather and great camaraderie.
Talk about each booth, insert booth sign for each booth – make sure those who donated time or goods gets recognition.
Sampling of Event Fun
insert lots of event photos here