Southwest City Dog Park
==================================================================================
The Dog Park is CLOSED
We will tentatively reopen June 1 @ 6am
With the threat of covid-19 virus spreading, please be careful and stay safe.

==================================================================================
 Go to Membership for Application and Additional Info on Membership
One of the First Dog Parks in St Louis City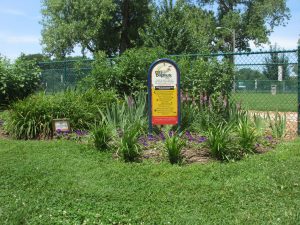 Southwest City Dog Park (SWCDP), in Willmore Park, is one of the oldest and definitely the largest dog park in the City of St Louis and is considered the flagship dog park within the St Louis City Parks system. Funded and managed by member volunteers, SWCDP offers a ten month season and 1.1 acres of fenced in fun.
SWCDP has a fantastic dog community, great members – both 2 and 4 Legged – lots to do for those who like to be active and plenty of opportunities to socialize and make new friends, too. We usually offer several special events throughout the season.
And – for those who just want to chill out – we have plenty of space to do that
Feel free to poke around our website to learn more about our dog park. Plenty of photos tell our story plus lots of info about what we do and what it is like to be part of our canine community. And check out our User Guide, too, for even more details.
Plenty of ways to exercise, socialize, and have fun!