SWCDP Member since 2011, Steve says: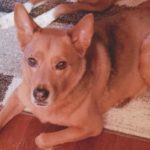 Although I have not volunteered much for other organizations . . . It inspires me to help the dog park because it's my small way of giving back to my community . . . and since one of my volunteer tasks, Treasurer, is quite a bit like my paying job, it is easy for me to do as I'm well suited for the tasks at hand . . . and I enjoy getting involved with various other projects and events as they pop up.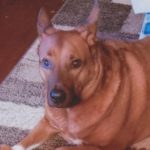 Volunteerism at SWCDP seems to be getting better, as more people are getting involved – that's a good thing . . . but we really do need more help.  Members should volunteer as it gives them positive ways to be engaged, it creates a greater sense of 'ownership' of  the dog park . . . and more pride and positivity about their dog park.
SWCDP provides an outlet not only for the dogs but for their owners as well . . . happy dogs = happy people. I see our dog park as a wonderful benefit for the surrounding neighborhoods. The dog park is very well run and provides a variety of amenities . . . and SWCDP is always trying to improve.
SWCDP Member since 2018 says:
. . . I love my pup so much and was excited to offer her a space to run and socialize with other pups – but I hadn't ever paid for a dog park membership before as the parks I had used in the city I moved from were free  –  so I was a little hesitant at first . . . pleasantly surprised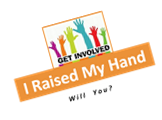 … SWCDP members are a fantastic group, volunteers do so much to make the park enjoyable and safe . . . was so blown away by the kindness and dedication the volunteer staff presented at the Halloween party. I quickly realized they are the reason the park is as fantastic as it is.I became involved as a volunteer myself because I wanted to contribute to the success of this community . . . a wonderful  way to get to know other members – find out about other things going on in the greater community of South City.. . . What really attracted me to getting involved . . . this is a group of people who share the same love and dedication to their dogs that I have for mine. In other words, they are the best kind of people.
---
---
SWCDP Member since 2008, Judi says:
When you really enjoy something, sometimes you can take it for granted…you know, the good stuff "just happens". Then I got to know SWCDP . . . and saw how dedicated members were to making the dog park such a wonderful place. Volunteers, all.
It made me realize nothing "just happens".
I was getting so much from the dog park on a personal level: a much needed break from my intense business day;a much needed exercise and social outing for my newly adopted Dobie puppy. So, I raised my hand in And, I guess, the rest is history…since becoming President in 2012 and still hanging in there in 2020. For me, it has been extraordinarily rewarding to watch the dog park improve each year – knowing for certain that none of it would happen without the help of our members who so generously volunteer. And, one of the greatest benefits of all is getting to know the other members and watching with pride as they step up and offer their help. I know with absolute clarity how much our members love their dog park – so it is very rewarding to see those who recognize what a valuable resource SWCDP is – and offer to help make it and keep it so fab.