We are less than 3 weeks away from our largest social event of the year – SWCDP Fall Celebration and Halloween Contest, "Spooky and Silly – Anything Goes".  We hope you have your calendar marked for Saturday, November 2. You will see promotional signage and increasing level of event development at the dog park starting any day now. The following event info will give you a better idea of what to expect. It's a big deal!
Please, help us spread the word and build event excitement with fellow members.
And, we still need helpers to pull this whole thing off…see Loaner and Volunteer request at the end of this email.
EVENT CONFIGURATION – in Alternate Dog Park
LUNCH for the Humans
Time for our annual "Lunch on Us" – an assortment of goodies for the humans, compliments of SWCDP.
Featuring:
Chili (homemade)
Hotdogs – and a fixings bar to load up your dogs
Potato Salad and Coleslaw
Green Salad (meatless)
Pasta Salad (meatless)
Mini-bun sandwiches (meat and meatless variety)
Maybe a few snacks or veggie and fruit tray
Dessert (homemade cupcakes from the Cupcake Contest)
Bottled water, coffee, and misc soft drinks
PHOTO BOOTH
Whether you participate in the Costume Contest, want to get involved "Just for Fun", or simply want a family photo to memorialize the event – the photo booth will provide the right environment. The photos we take on behalf of the event will be for SWCDP use and will be published in SWCDP communiqués and on our website. If you want a personal photo, please ask the photographer to take one for you. Our volunteer photographers will be happy to use your cell phone or camera to take a photo for you.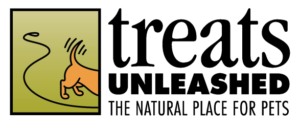 SWCDP Photo Booth is sponsored again this year by Treats Unleashed. Each dog coming into the Photo Booth will get a yummy, specially baked cookie at the end of the photo session. SWCDP member, Brooke Bennett, arranged for Treats Unleashed to donate 100 doggie cookies for our event.
Thanks, Brooke (and Jack, Oliver, & Bailey)
COSTUME CONTEST and JUST FOR FUN
SWCDP 4-Legged Costume contest is sponsored again this year by Biggie's Restaurant.

First Place– $50 gift certificate
Second Place – $25 gift certificate
Third Place – $15 gift certificate
Thanks Brian and Kelly Preiss (and Gibbs)
To qualify for costume contest:
Only costumes that have been pre-planned will qualify for contest
Costumes can be homemade, hand-me-downs, recycled from last year, or store bought
Primary criteria is that an effort was made to come to event with a costume
Dog does not need to come dressed; you can dress your dog in the holding area just before your photo session
Sign in at Booth 1 upon arrival
Record both dog name and costume description in registration
Wait for your name to be called for photo session
NOTE: Winners will be determined by our members at-large; one vote per household. SWCDP will publish a ballot with photos and send to all current members (members need not attend the event to qualify to vote) – sometime in November.
Just For Fun – What is this???
SWCDP Prop's Table is loaded with a huge variety of props….some for dogs (donated costumes, etc) and mostly for humans who want to get silly and join the fun (hats, beads, face masks, headbands, feathers, and more). Anyone visiting the Photo Booth is welcomed to use any of the props for their photo session.
This is Just for Fun as the name suggests – but will not qualify for the Costume Contest prizes (see above explanation)
CUPCAKE CONTEST – for the Humans
We encourage our members who enjoy baking to participate in this event. Most of us love home baked goodies – please share your baking skills with us. This is an opportunity to win a great prize while also helping us provide delicious treats for our Refreshment Booth dessert table.
The prizes and sponsorship are still being determined.
First Place - $50 retail value
Second Place - $25 retail value
Third Place - $15 retail value
To qualify for cupcake contest:
Only homemade cupcakes (no store bought)
Cupcakes must have any type of Halloween or Fall themed decoration
Provide 12 cupcakes
Cupcakes must be standard size – no jumbo or mini
Submit cupcakes on Nov 2 between 10am to 1pm (earlier the better since some will be served on dessert table)
Sign in at Booth 1; Log in your name and cupcake description
Be sure a photo is taken of your cupcakes before you leave Booth 1
2 cupcakes reserved for Judging Panel of Five
10 cupcakes served to event guests on the dessert table (Booth 3)
Judging scheduled for 2:15 pm – you do not need to be present – winners will be notified by email and prizes coordinated after the event
PRIZES and Other Contests
Event will include additional opportunities for the humans to win prizes, including Attendance Drawings and Guessing Games. The prizes for such as well as prizes for Cupcake Contest are still being assigned – but here is the collective of what is currently in our GIFT BAG for our members.
$30 Gift Certificate to Imo's Pizza
Thank you, Aimee Francis (and Widget & Cracker)
$25 Gift Certificate to Restaurant to-be-determined
$25 Bottle of Wine
Thank you, Sarah Yates (and Cooper)
Two Gift Baskets with Starbucks goodies
Thank you, John Stoltz (and Donna Jean)
Assorted SWCDP Gifts: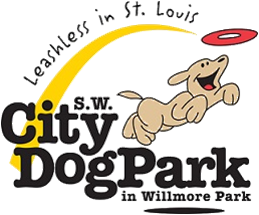 SWCDP 2020-2021 Membership (one dog) ($52-67)
SWCDP Sweatshirt or Hoodie ($30-37)
SWCDP Shirt, Long or Short Sleeve ($20-24)
SWCDP Hat, Cap, or Tote Bag ($18)
SWCDP Assorted Koozies ($3-5)
Possibly – additional gifts …
GAME BOOTHS for the 4-Leggeds
Back by popular demand . . .
The Liver Lounge – dogs go crazy for entry to this booth! Chopped up liver in a nice liver broth – and liver pate on a cracker. Slurp and munch. Very popular lounge!
Bobbing for Hotdogs – this is a hoot for everyone. Some dogs dive right in – others need a little coaxing – but in the end most dogs cannot resist the chance to get a bite of dog! Small and medium containers, best suited to each dog. Chopped up hot dogs at bottom of container filled with water.
Peanut Butter Licking Contest – our list of "champions" is growing! Each dog starts licking at the "go" – first one to clean the spoon wins a prize. We have a Prize Box with small prizes, winner gets to choose – and add name to Peanut Butter Licking Champions list.
Find the Treat Course – great nose work! We hide all kinds of goodies in a variety of containers. Dogs must sniff out and find the treats. Finders Keepers! Treats include hot dogs, chicken jerky, dog biscuits, salmon/sweet potato kibble, apples, peanut butter, etc.
Tether Ball – if your dog likes balls or chasing anything – you must introduce him to the Tether Ball – a ball on a rope….what could be more enticing?
Straw Climbing Maze – a mini version of what is to come later in the season in the Main Dog Park. Piles of straw bales to climb and run under and around. Oh, what fun. Chase me!
Final Comments – Loaners and Volunteers Needed
The Halloween event is multi-faceted and has so much activity packed into five hours – that it is our greatest volunteer need of the year. We simply cannot produce this event without a solid volunteer base.
Thanks to the few who have already signed up – but we need more.  Check out the volunteer link to review the task variety and give us as many time slots as you are available – and you will be assigned your 2 hour slot when we create the Master Volunteer Schedule. We also desperately need to borrow tables of all sizes and pop up tents. Tents and tables should be dropped to Alternate Dog Park on Friday (11/1), as early as possible but definitely before 10pm. We hope to set up tables late Friday afternoon.
https://www.surveymonkey.com/r/Halloween110219
Hope to see you all at the event. Remember – there is plenty to do even if Halloween is not your thing…come and make new friends and visit your regular pals, too.