Alert . . . Darling Photos Ahead
Congratulations to the winners of our 2021 contests
Thank you to our valued volunteers and generous donors
We could not have had such a successful event without each of you
SWCDP Photo Booth (and it's Props Table) experienced robust activity, always one of our most popular activities. Everyone likes to ham it up for the camera . . . well, almost everyone! We did have to coax a few pups who wondered why they had to wear strange stuff. But then they said, "well, anything to make my human smile".  In the end everyone had a great time.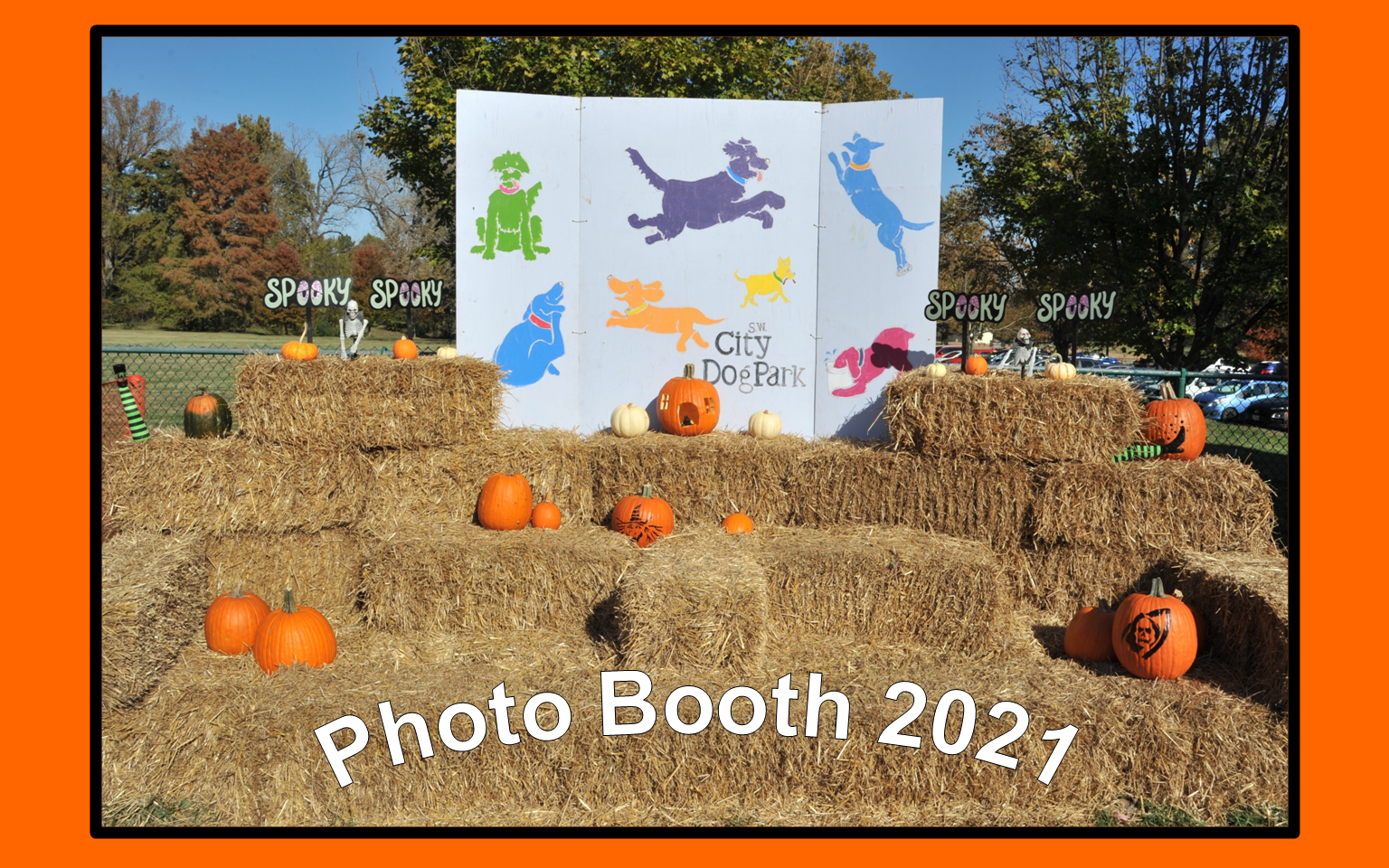 Some of our humans also had fun dressing up – we love it!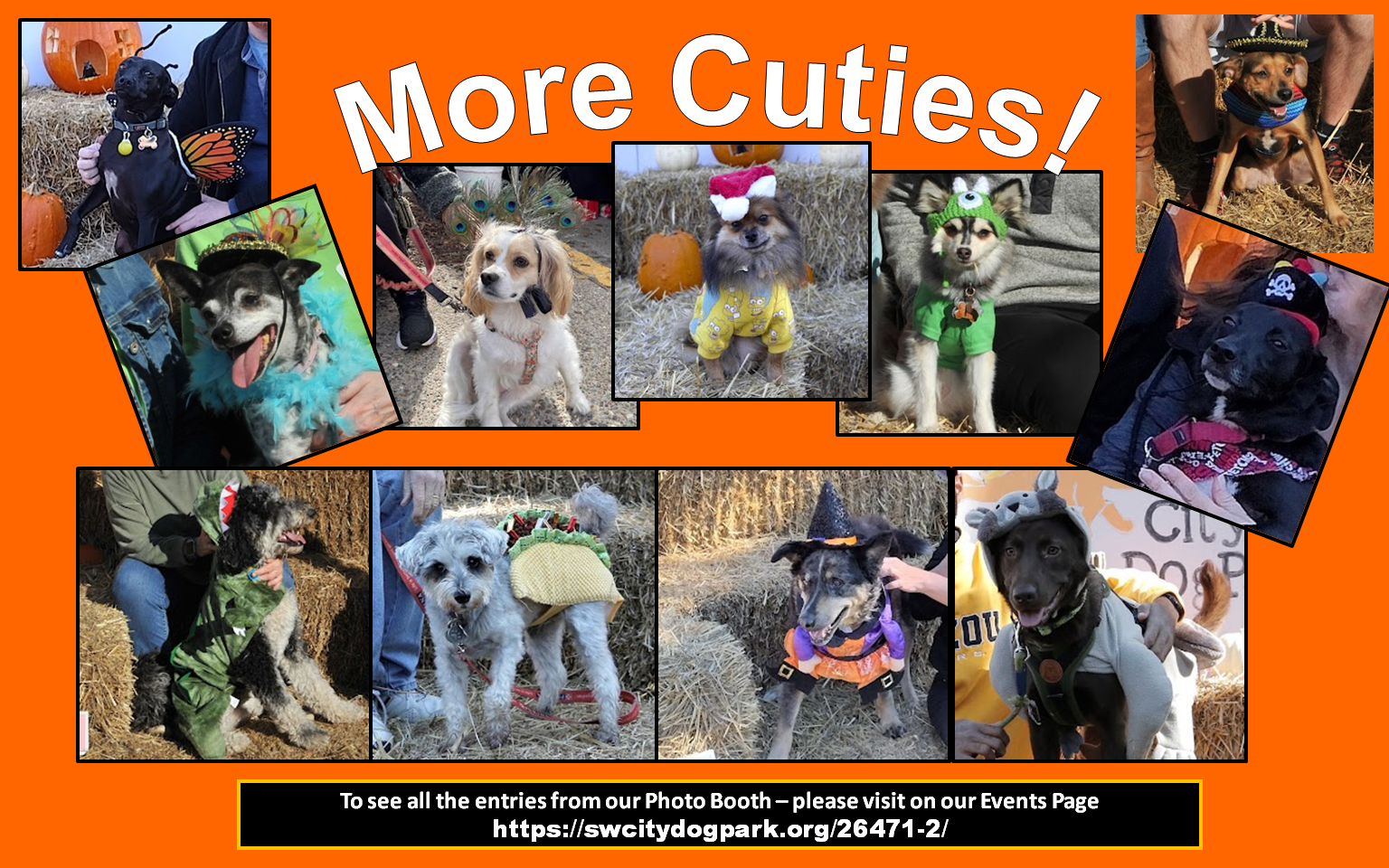 SWCDP's First Raffle
We raised $270 through our raffle which helps offset event costs & extra straw purchases.
Appreciate those who participated by buying tickets.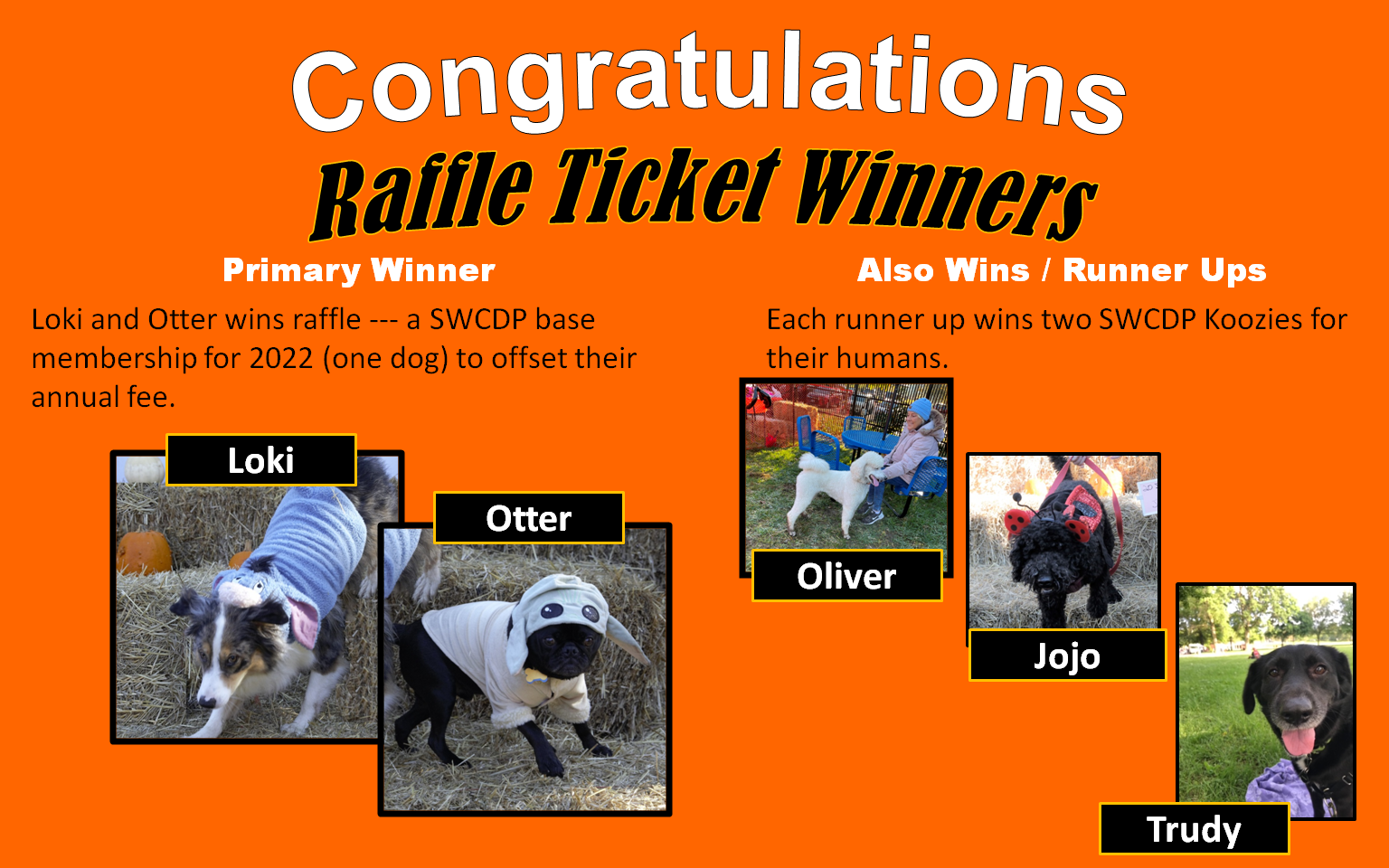 Peanut Butter Licking Station
Another popular activity is our Peanut Butter Licking Contest.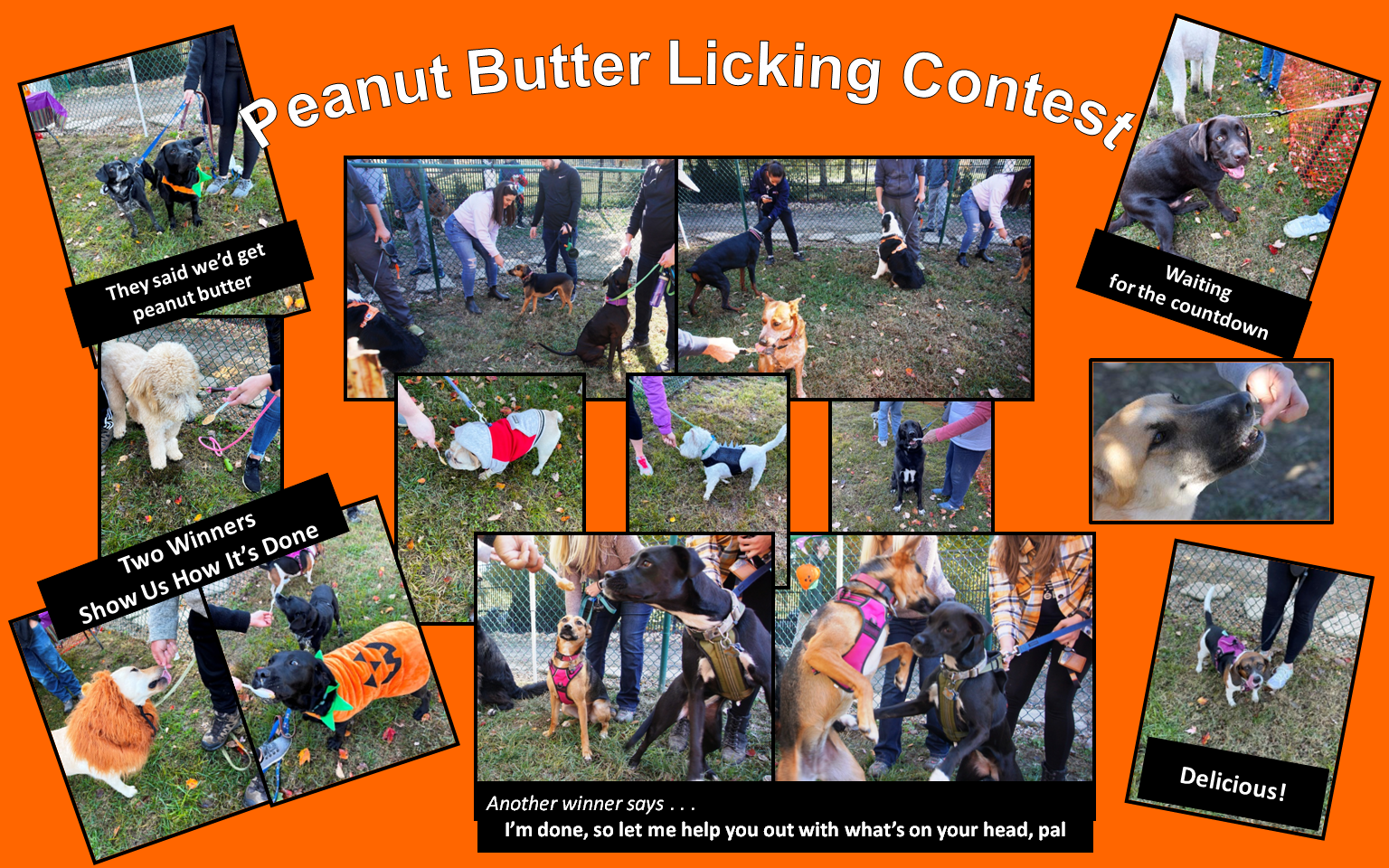 We had five competitions – here are the fastest tongues at the party . . .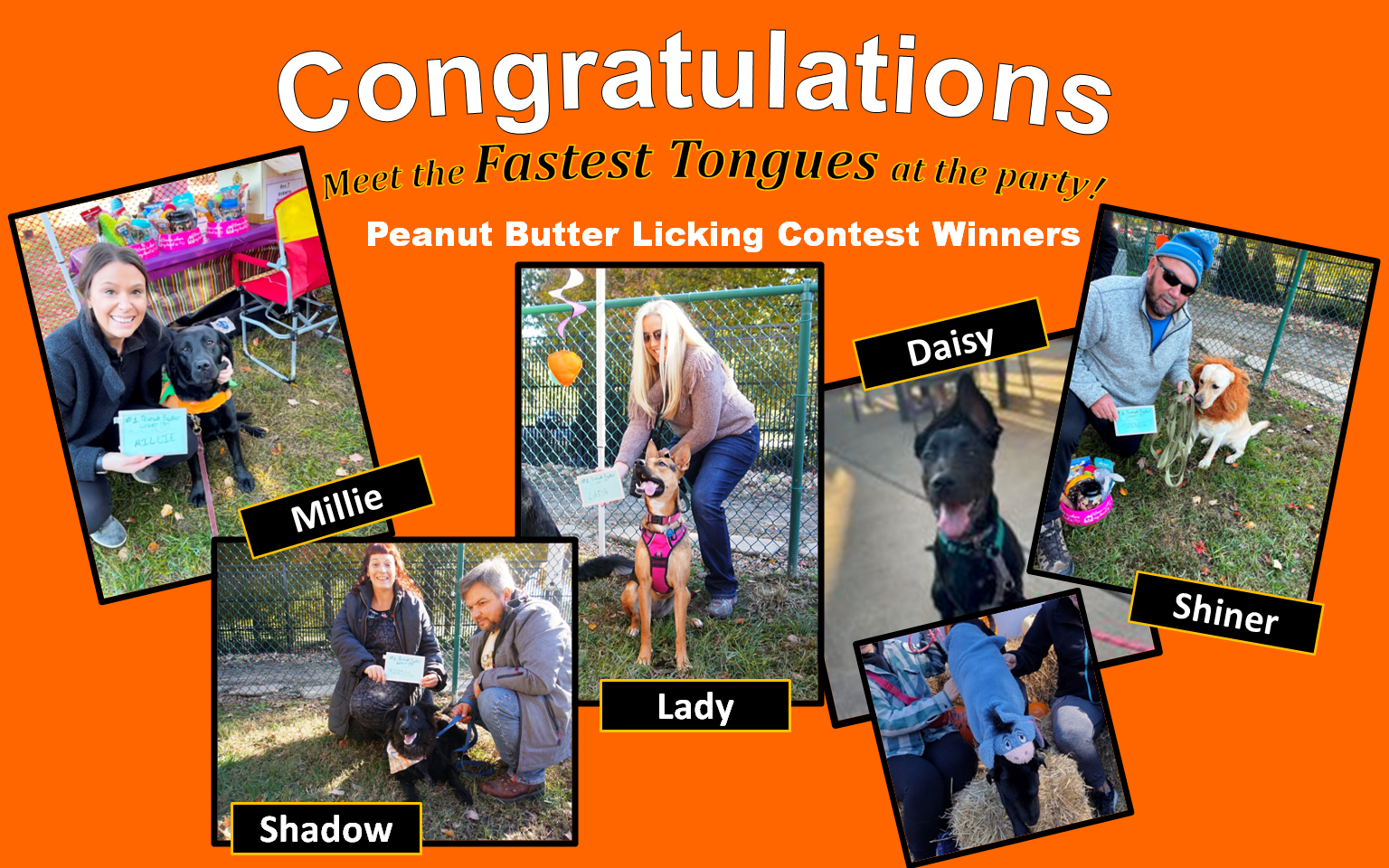 Not only did we have fun with the contests — but the prizes were awesome, too.
Thanks to all of our generous donors.
SWCDP Volunteers Are Pawesome!
Our volunteers outdid themselves this year with fantastic Halloween themed decorations,
several activity booths – treats at every turn. Many hands & hearts came together!
We thank our 50+ humans who made our event possible.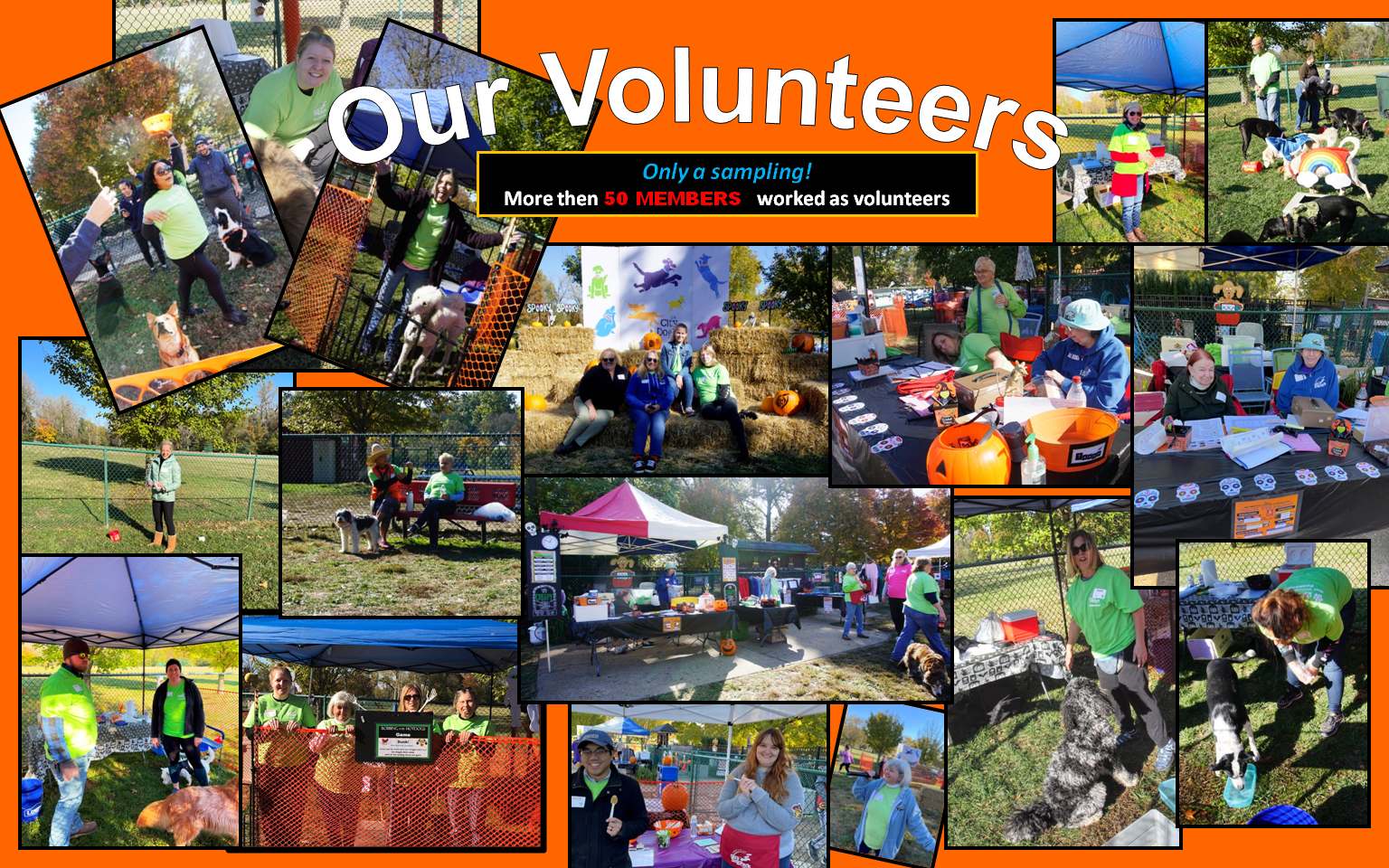 And the fun continued all day as we featured all of our most popular activity booths.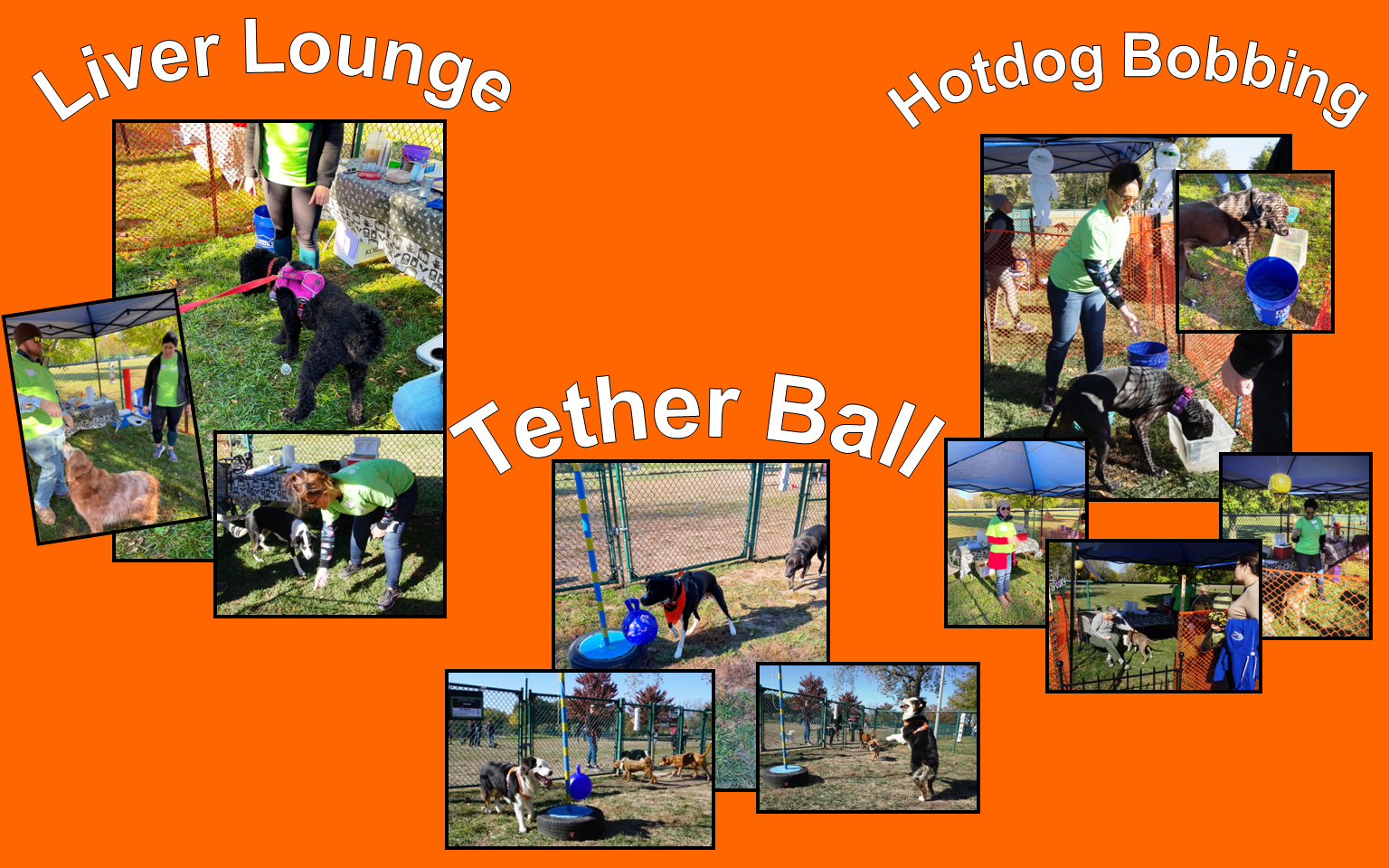 Oh . . . and just a few more great shots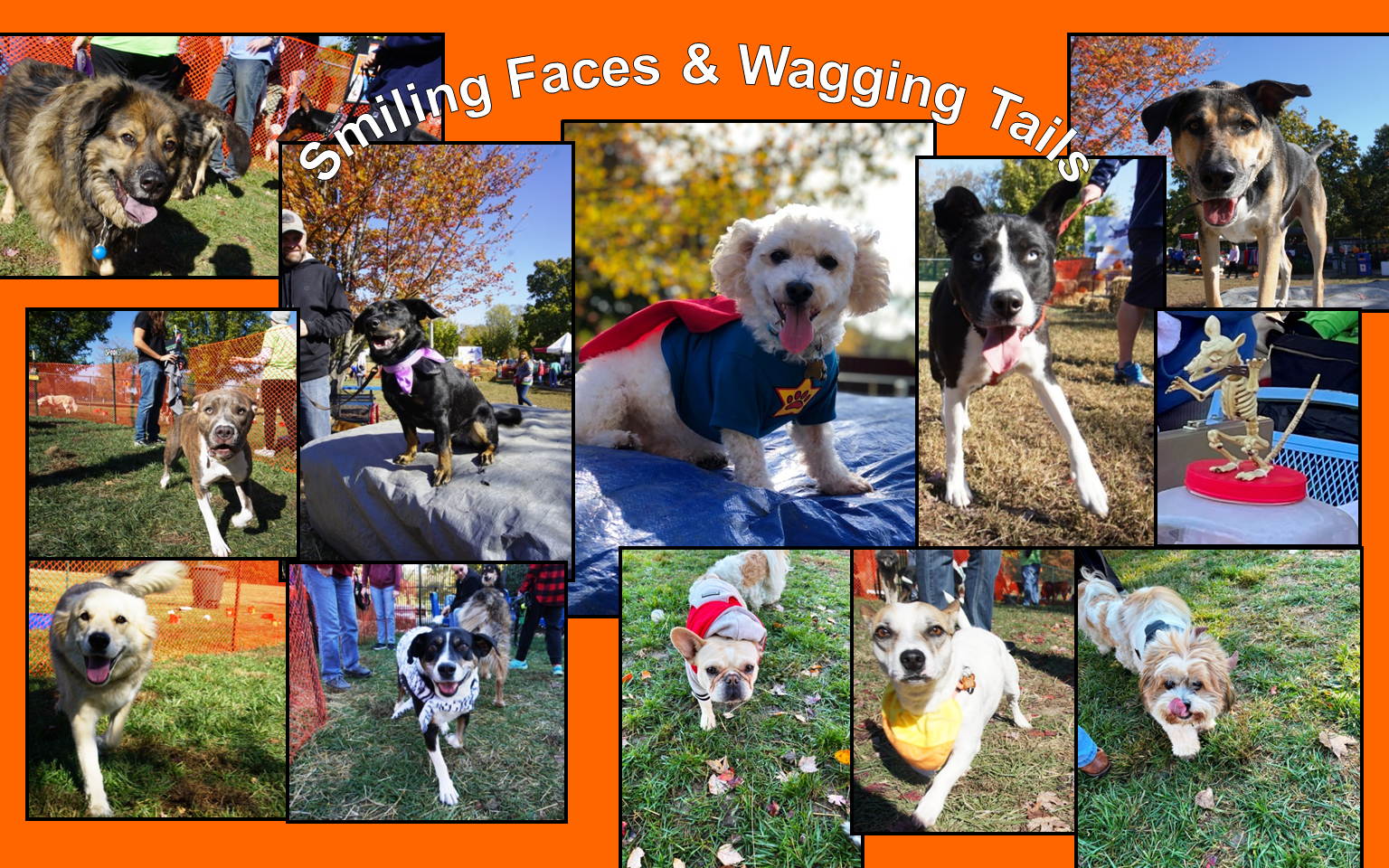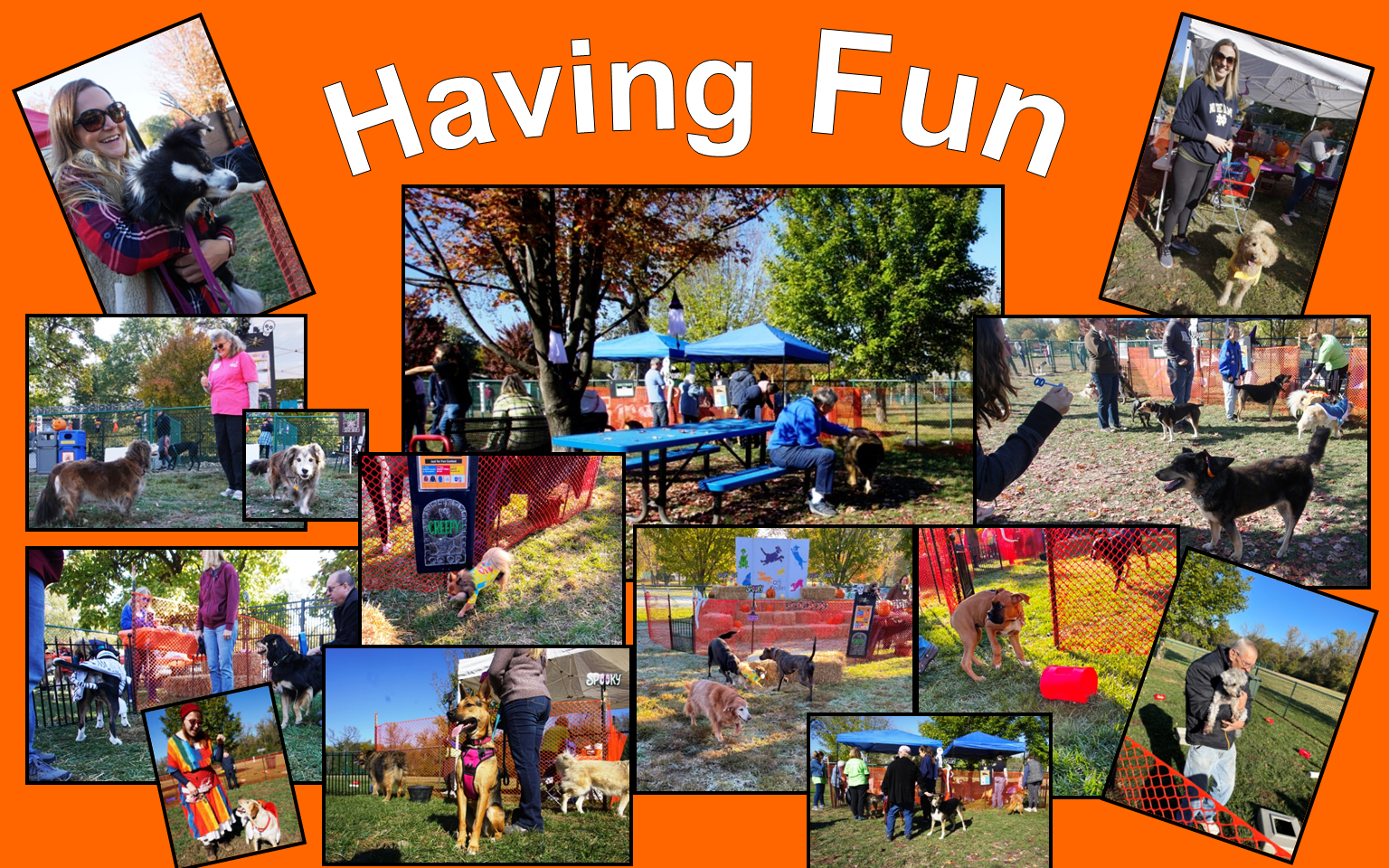 Bringing back our Fall Celebration and Halloween Event in 2021 was certainly the right thing to do. Our members, both 2 and 4 Leggeds had a blast. Hope you enjoyed our event collage and viewing the many smiling faces and wagging tails. Members say, "Yes, please, let's keep this tradition going". Hope to see you at the next one.
Monster Mash
Saturday, November 5, 2022