Jeepers Creepers



Saturday, NOV 6

SWCDP is thrilled to bring back our popular Fall Celebration and Halloween Party – this is our seventh Halloween event and we plan a fun filled day with lots of doggie friendly activities. A chance to get silly and have fun with your pooch and your family. See old friends – make new ones.
The event is free – a membership perk.
And, there are several ways to win awesome prizes. You can also help us offset the cost of the event as well as the large straw purchase for our winter needs by purchasing SWCDP merchandise and buying raffle tickets.

Dogs Just Wanna Have Fun
This is

their

day
Please use judgement
While this event is well suited for most of our 4-Legged members – it is not for everyone. If you have a dog that tends to be resource aggressive (not willing to share toys or food) – you should not bring your dog to this event. With so many dogs and humans, games and activities as well as variety of treats – this is not the right event for dogs who get anxious in crowds or who do not like to interact with others.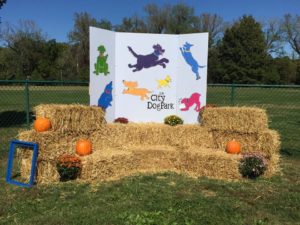 Photo Booth: Three ways to have fun (9:00 to 2:30)


Enter Costume contest by creating a costume for your pooch (come dressed or dress in staging area)

1st place: $100 gift cert to Polite Society or The Bellwether
2nd place: $50 gift cert to Polite Society or The Bellwether
3rd place: $25 gift cert to any Gianino family restaurants
Enter

Just for Fun contest

by creating a "special look" by using items and costumes provided at SWCDP Props Table

1st place: SWCDP hoodie or sweatshirt
2nd place: SWCDP t-shirt or hat
3rd place: SWCDP koozies (2)

Have your photo taken with your pup – sans any Halloween paraphernalia
NOTE: Each photo booth visitor will be in "staging area" before photo shoot – so there is time in a fenced area to dress dog in costume member provides or choosing something from the Props Table. Or come to event already dressed in costume…plenty of choices.
NOTE:: Sign in at Photo Booth to get your "number" – Photos are First Come First Serve….so important that you get in line right away.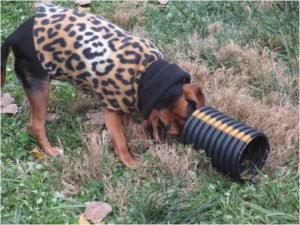 Find the Treats Course (Starts on the hour and runs for 30 minutes each hour)

Fenced in course
Treats hidden in all sorts of containers
Find chicken jerky, hot dogs, apples, peanut butter, kibble, biscuits
The Liver Lounge (9:00-3:00)

Most popular joint in town
Oh how yummy
Keep comin' back for more
Bobbing for Hotdogs (9:00-3:00)

Do I dare go for it?
Hotdog slices tossed into a small or medium tub
Can I smell it – can I find it?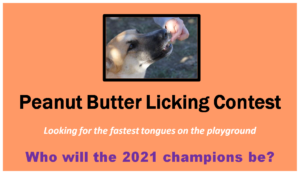 Peanut Butter Licking Contest (9:45, 10:45, 11:45, 12:34, 1:45)

Most pups love peanut butter
Eager contestants
Who can lick their spoon clear first?
First place winners get gift basket stuffed with pup treats
Runner Up or Tie get choice of gift in our Prize Box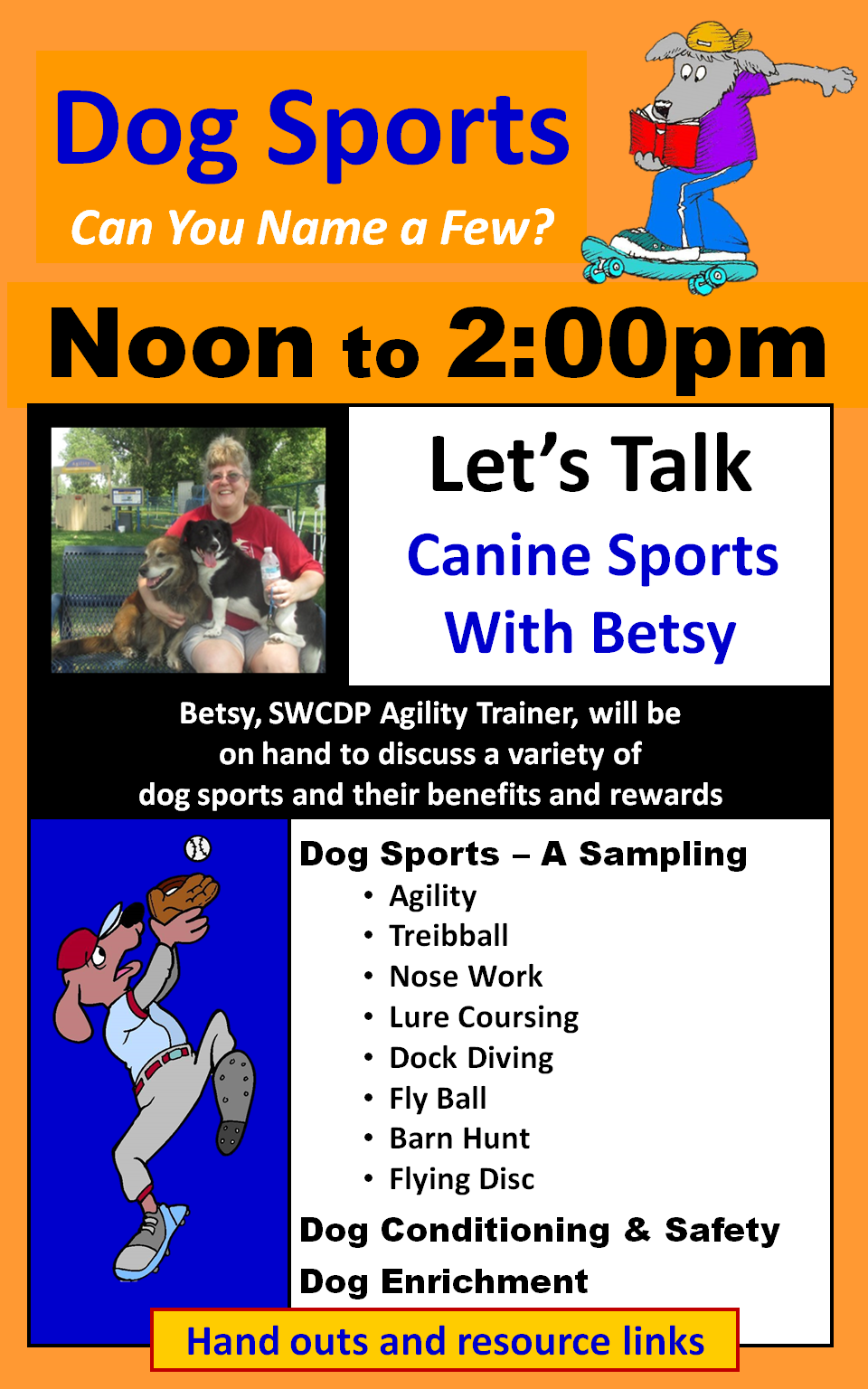 Dog Sports Talk

Did you know there is a huge world of sports – for dogs?
Ask Betsy – learn more about which sport might be great for your best friend
Pick up tips from Betsy – what she has learned first hand on sports she does with her pups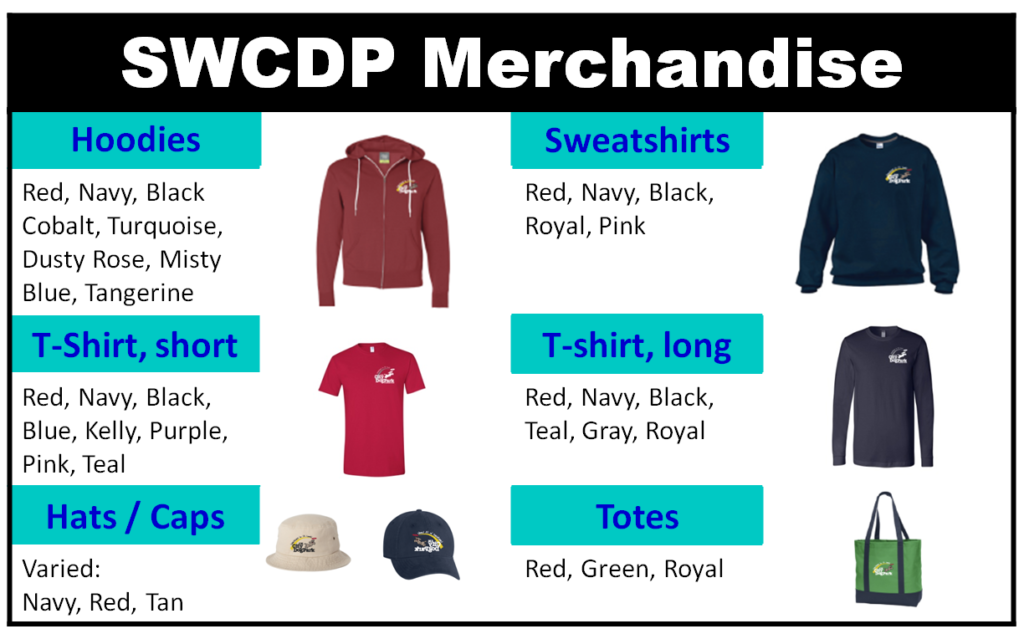 SWCDP Merchandise – We have awesome gear

Stop by Merch Table – lots of cash and carry – both current gear and sale items
Cash preferred – Will take check 0r if you have wifi to use PayPal that will work too
Taking special orders. Merch can be picked up at dog park (around Dec 1 – date/time tbd)
Help raise funds (we keep apprx one third of purchase cost)
Wear around town – be proud SWCDP member
We have koozies, too
Great holiday gifts, too
Raffle Tickets

$1.00 per ticket; $5.00 for six tickets
One winner to receive a 2022 SWCDP membership (one dog)
Three additional winners will each receive two SWCDP koozies