March 4,

2020
Having a wonderful time at our annual WLOV event
Little did we know then that would be the last SWCDP event for quite some time
The SWCDP tradition is to set aside one evening each year for our volunteers to share a fun activity, sans our beloved 4-Leggeds. This is strictly a night out for the humans – compliments of SWCDP.
In 2020, over 40 SWCDP volunteers and guests had a grand time at one of our fav places – Failoni's – sharing the camaraderie of long time dog park friends and sealing friendships with new folks, too.
We played games, won prizes and enjoyed good food & drinks while celebrating the past year successes and remembering the great times on the playground.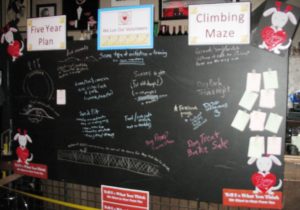 We even had a huge brainstorming board for suggestions regarding upgrades, problem solving and most desired capital improvements.
It was from this valuable input from our members
that we created the SWCDP Five Year Plan
Because SWCDP is still operating under Covid-19 guidelines, and still not holding any events, we will not have a WLOV21. It is our hope that our current volunteers know how appreciated they are and how important they are to SWCDP success.
This year, to take a negative and turn into a positive . . . the funds we normally spend on the WLOV event will be held in our SWCDP Hub fundraising account.
New Volunteers Join Experienced Volunteers
WOW!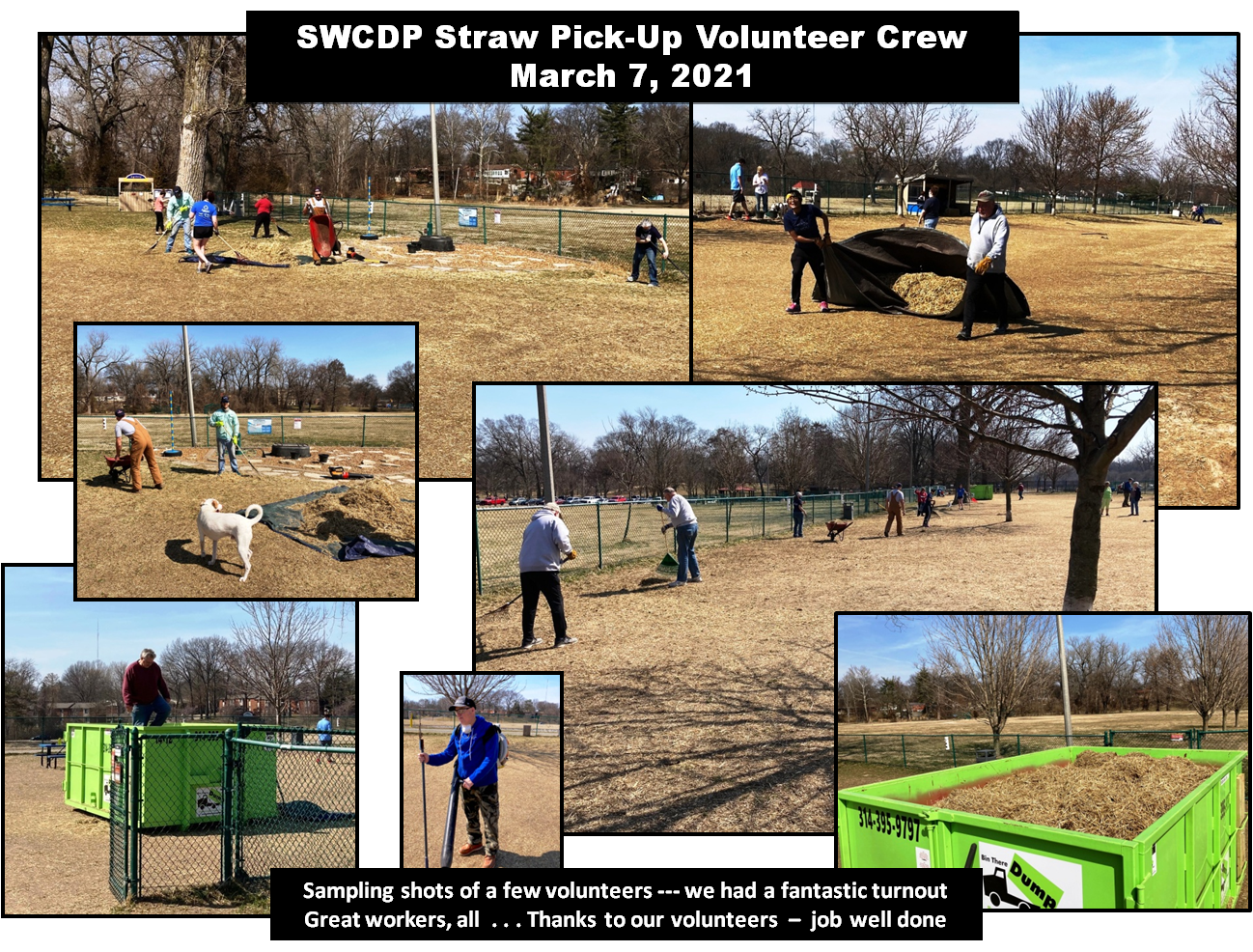 Thanks to all our volunteers who helped get membership registrations processed, assisted with computer or graphics,
cleaned up gardens, put down straw, re-filled bag holders and hauled out the recycle items and the poop bags!
SWCDP Needs More Volunteers
Always grateful to have our volunteers no matter the frequency or level of contribution. We understand our members do what they can when they can. Historically, part of SWCDP culture has been all about our volunteerism. SWCDP is a volunteer, dog-centric community. And, so far, we have always come together for the good of our dog park. Sadly, many of our highly valued contributors are no longer members . . . for a variety of reasons, such as, relocation, personal situation changes, dog aging out or passing away, humans aging out or passing away. In other words – L I F E happens!
We are in a very important period in which we need general volunteers for "on call" projects – as well as people who can learn and be developed for future leadership roles. Members will hear a lot more about our volunteer needs going forward.
We also know people are good at what they enjoy – and – enjoy what they are good at!
Think about your interests and strengths and how you might contribute to the overall well-being to Southwest City Dog Park, and in particular, how you might contribute during this transitional period of major changes and large capital improvements.